This is a complete guide to buying and using a keyboard without a number pad – contains affiliate links.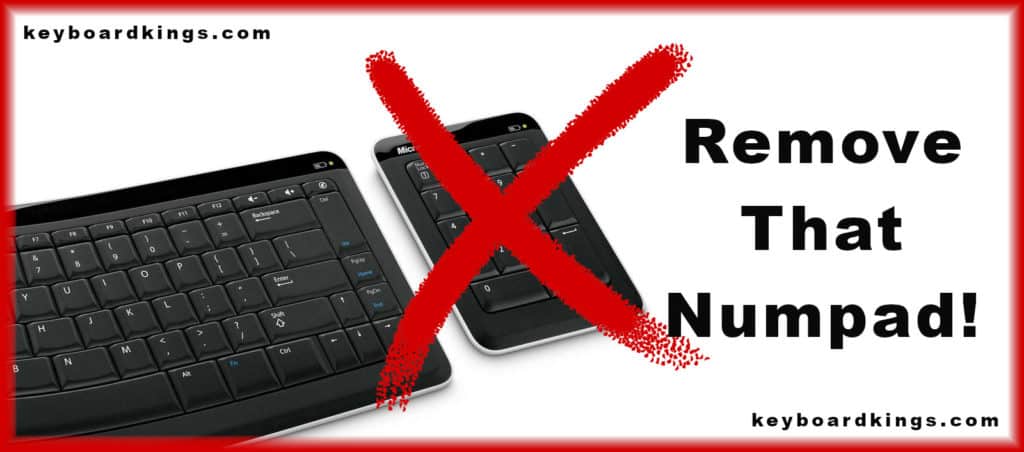 When shopping for computers something to consider is your keyboard. What do you primarily use your computer for? Are you going to spend a lot of time with it? These are just a couple of questions you should ask yourself when browsing the tech section of the store or website.
Why use a keyboard without a number pad? Using a keyboard without a number pad may prove to be more convenient for your uses. Not dealing with the number pad means more open space on your desk and more room to control the mouse. The compact design helps with proper posture and less discomfort for hands or wrists. These keyboards are used by many levels of gamers, or typists alike.
Before swiping that debit card, you may want to go over a few things and gain more knowledge on what is out there for you to use. Manufacturers have added features and unique designs to make your gaming or working experience more efficient and enjoyable. It's more than just a long flat board with lots of keys, these days. Some keyboards are shorter, some are portable and there are quite a few that light up.
What Are Keyboards Without Number Pads Called
Keyboards without number pads do exist and they go by a few names, depending on what keys they have. The most common boards are called:
Tenkeyless (TKL)– This is a keyboard that looks like a full keyboard, but it does not have number pad keys on the right of the board. This would be a good keyboard if you want everything a full keyboard offers minus the number pad.
60% keyboards- One of the most space-saving keyboards, it lacks the Function keys, normally located across the top of other keyboards. This board may take a little getting used to because you have to access functions in a different manner, but the letter buttons are the same which should not affect your normal typing skill.
75% keyboards- The buttons on this keyboard are more compact by minimizing the space between keys. There is a slight button rearrangement you might have to get used to because they have to put the buttons normally associated with a numpad, somewhere else.
40% keyboards– These smaller keyboards are portable and can be taken on the go. They make the most of the space you have. At first look, you notice this board only has basic keys. What makes these keyboards a little complicated is, to use all the needed functions, you may have to program some of the buttons.
Keyboard sizes: a visual video
Top 5 Best Keyboards Without Number Pads
When shopping for keyboards you may find there are several available. This can be overwhelming, so let's look at a few examples of the keyboards we've already discussed above.
1. HyperX Alloy FPS Pro – TKL
This keyboard has 87 keys and a compact design great for desk space and portability. This board has Cherry MX red mechanical switches which make typing quieter. A USB is available for charging. Check price on Amazon
2. E-Element Z-88 RGB – 60%
An 81 key keyboard with anti-ghosting buttons allowing for high-speed play. It's made water-resistant and has drain holes built-in for easy drainage if needed. Keys are easy to remove which makes customizing easier for the user. Check price on Amazon
3. DREVO Gramr 84 Key – 75%
If you are someone who wants the option of a number pad but wants more space, there is a number layout in the middle of the letter keys. Outemu red switch is great for gaming or typing since it offers a light touch and minimal noise. Check price on Amazon
4. VELOCIFIRE TKL02 – TKL
This mechanical keyboard is designed for people who spend several hours in front of a screen. Brown switches offer the tactile feedback you need along with quieter, but not noiseless, key clicks. The compact design gives you plenty of space and flexibility to work in smaller areas. Check price on Amazon
5. GATERON Blue Switch – 40%
This small keyboard has only 49 keys but manages to do everything you need to be done. It has a Gateron blue switch set up to give a crisp click some gamers and typists like to hear. The floating design helps the backlighting stand out, giving out a nice blue glow that goes well in low light situations. Check price on Amazon
The price for these keyboards ranges from $36 to around $70. There are other keyboards available on the market that are cheaper or more expensive, but make sure it gives you all the options you need for the tasks you hope to accomplish.
Can You Game Without a Number Pad?
If you are a gamer, then it may be efficient to go for the smaller board. Besides a fast internet speed, a gamer generally needs accuracy with consistency, and sometimes this depends on which keyboard you go with. Gaming keyboards come in both mechanical and membrane designs.
Users sometimes prefer the mechanical keyboard which is known for its spring-loaded switches. These unique switches offer good gaming feedback often thought to provide better gameplay. These keys are easy to remove and customize, another pro for the gamer's arsenal.
You can find membrane gaming boards that are quieter than the mechanical ones. These boards can be more common to find and cost-efficient depending on your budget and needs when it comes to having no number pad. The keys are a bit harder to remove but it can be done. Customization is limited. I found smaller keyboards in the mechanical board niche while searching online.
When it comes to gaming there are several options out there for people to choose. You can game using a few different keyboards and they do not have to have a number pad. There are a few things gamers look for in their keyboards: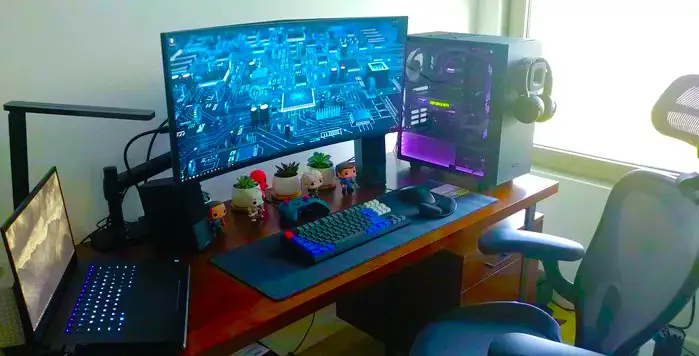 N-Key rollover (NKRO)– This has to do with pressing keys at the same time and your keyboard software recognizing them independently. A membrane keyboard has around a 1-2 key rollover, meaning it only registers one key at a time. Most mechanical keyboards have around a 5 key rollover (sometimes more) meaning the board registers several keys at the same time.
Anti-ghosting– This feature allows any keys pressed to be recognized by the keyboard and PC. It's important to have this protection because, without it, the keyboard could register a key not pressed. That's what happens when the NKRO maximum is met.
Macro Functions– Gaming keyboards are made so users can reprogram their keys. Having multifunctional keys means a player can do several actions by only pressing a few keys.
Backlit keys– Gamers tend to like a good light show. Some gaming keyboards come with backlights. Several different light combinations can be programmed, giving the user an exciting experience while they play or help them see while playing in dark areas.
Switches– These refer to the keys that come on a mechanical keyboard. When it comes to gaming, it is nice to know when your key press has registered with the PC. These switches allow that to happen by giving the player a feel or a sound. The most commonly used switches are the Cherry Mx. Depending on what color they are, will determine what qualities the specific switch offers:

Blue – Requiring a little more force to feel feedback which is good for typists and gamers who don't want miss-hits to register as easily. This switch has tactile, the bump feeling, when it's pushed down halfway. It makes a high-pitched click sound when pressed.
Red– This switch only needs a light touch to make it work well in gaming keyboards. Boards with red switches are going to be quieter and more common to find. There is no tactile feel while using it.
Brown– This switch is similar to the blue switch except it doesn't make a high-pitched click sound when pressed. It has the tactile bump, but a lighter touch is needed to put this key to action.
Black– Is for the typist or gamer who likes a crisp press. There is no tactile or audible noise when used but takes a heavier press. It's possible to have fewer typos when using this switch.
Clear– Known as a "stiffer brown", clear switches are like the brown but take a heavier touch when using. No sound is made when using but it does have that tactile bump feeling while using.

Removeable keys– It's fun to customize your keyboard. If you have a mechanical keyboard you can easily remove keys and install your own, making the board truly yours. This is a nice feature to have when keys become damaged or unreadable.
5 Most Popular Gaming Keyboards with No Number Pad
While shopping for a gaming keyboard, you're going to be looking for certain characteristics that make your game time more efficient. Each user is going to be looking for different things depending on what type of games they play or how much time they spend in front of the screen. Popular gaming keyboards include:
Why Are Number Pads Still Used
There are still reasons to have a keyboard with a number pad. This is why manufacturers still offer them. A full keyboard offers the opportunity to use a different resource to speed up number entry.
There are people who find it useful. If you are someone who crunches numbers often then you might want to stick with a keyboard that offers a numpad.
The number pad has the numbers set up like a calculator. With practice, people can even type on the number pad in a way like you type letters on a keyboard. This method makes number entry a lot faster:
Gamers do use keyboards with number pads because the boards offer so many different functions, depending on the brand. Manufacturers try to make these keyboards ergonomic by tilting the design or changing key shape to make hands and wrists comfortable and less stressed.
Types of Keyboards with Number Pads
Logitech Desktop MK120– This affordable keyboard has a basic layout with all of the keys. Easy to read letters and numbers on the keys. It comes with a USB optical mouse.
Perixx Periboard-512 Ergonomic Split Keyboard– The keyboard is made for the user's comfort by implementing a curved design. The user will need to practice a little to get a feel for the newer layout, but it puts you in a more natural posture, lessening the stress on wrists and hands.
Razer Cynosa Chroma Gaming Keyboard– Highly rated membrane keyboard. Key features are spill resistance and anti-ghosting technology. Full keyboard design with colorful backlighting, and programmable macro keys.
WisFox Colorful Rainbow LED Backlit Wired Computer Gaming Keyboard– Colorful keyboard offers ergonomic comfort with a tilted design and medium height keys. The height of the keys means shorter keystrokes making long gaming hours more enjoyable. Full keyboard offers all the keys you need for any function you perform.
SurnQiee Large Font Print USB LED Backlit Keyboard- Key features for this keyboard is the large font used for letters and numbers. It offers white backlighting under the keys which makes everything easier to see in low light or for those that struggle seeing type. 
Why Number Pads Aren't Good?
When considering which keyboard is right for you, whether it has a number pad or not, we should look at why those larger boards are not a good idea. Users don't always see a plus side for having them. There are still ways to use numbers on a keyboard without those extra keys.
Keyboards with number pads have a larger width across than those without. This layout can hurt someone's posture because it puts stress on the right wrist and without realizing it you may sit in an unnatural form. The stress comes from having to go from the mouse and back to the keyboard. If you are left-handed then you could see stress in your left hand.
Most computer packages you purchase instore or online come with the standard, number pad included, keyboard. With so many options out on the market now, we can see this changing based on upcoming trends.
Some benefits to having a keyboard with no number pad are:
Reduce clutter on desk– You may not have a lot of space to place a keyboard. The TKL keyboard is not as wide as a standard one, leaving more room for a mouse or other needed items you want in your space. For a gamer, mouse movement can be critical for gameplay.
Ergonomically correct– The standard, 104 key, keyboard tends to make the job or use uncomfortable for the user, especially if you're using it for a long time. The width of a TKL changes the position of the user to a more comfortable, and efficient posture. This is better for using a mouse and accessing valuable keys.
Compact and easy for on the go– For a PC player, this could be one of the best benefits to smaller keyboards. Compact keyboards with fewer keys and less bulk make it easier to take from house to house or on trips. Fewer wires and easy charge options are appreciated too.
Not compatible with every user– This will depend on where the numpad is located. If you are using a standard full keyboard where it's located on the right, and you are left-handed, this could be a problem for you. They do offer left-handed full keyboards.
Left-handed Users
There's been a lot of discussion on the variety of keyboards available, but are they compatible with every user? What do left-handed users prefer when choosing their computer needs?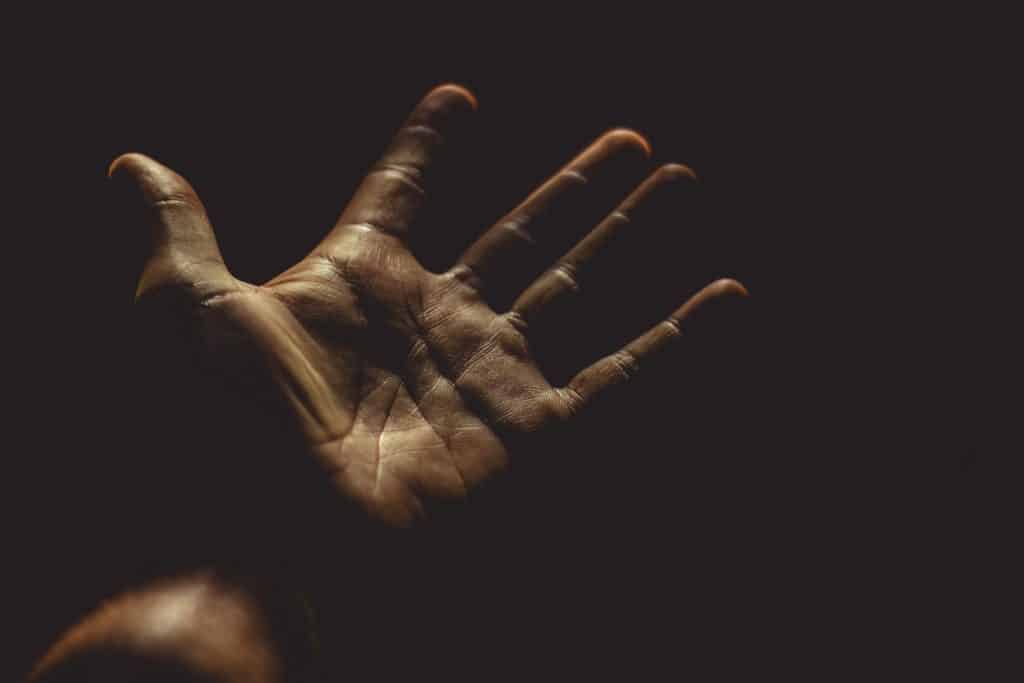 Left-handed users can move the mouse from one side of the keyboard to the other with little adjusting but when it comes to the right-sided number pad, it's a little more difficult to navigate. To use the number pad, they would have to use their less dominate right hand or not use the numpad at all. 
You will notice that for most keyboard designs, though not all, there is a general standard key layout called QWERTY. Because of this, both left-handed and right-handed people can use most keyboards basic functions easily.
3 Best Keyboards for Left-handed Users on the Market:
1. B945 Light Strike Optical Gaming Keyboard
This is a standard full keyboard with a left-handed number pad. A good gaming board for avid gamers offers keys that register strokes simultaneously giving an edge to players. Users enjoy 3 default backlighting options, giving some variety to play. Check price on Amazon
2. DSI Left-Handed Mechanical Keyboard
This mechanical board is designed with the number pad on the left. It offers Cherry red switches good for gamers or typists, with a light touch and little to no audible sound while using. Check price on Amazon
3. Evoluent R3K Reduced Reach
The keyboard is not aimed at left-handed people, but the number pad is located on the left side, making this a better option. The initial design is so the reach from mouse to keyboard is shorter. Check price on Amazon
Can You Remove a Number Pad?
Let's say you already have a computer with a standard keyboard, but you've decided the number pad is useless for you. Or perhaps someone was nice enough to give you a keyboard and you want to turn it into a TKL. You can remove the number pad if you are willing to go through the necessary steps it takes to do so.
These steps are for removing a number pad from a membrane designed keyboard. If you have a mechanical keyboard, removing the number pad is more complicated. With the membrane, you simply fold the plastic strip back. This would not work with a mechanical design.
You're going to need a few tools:
A screwdriver (most likely a Philips head)
A saw of some sort (electrical saws are not recommended for this task)
Scissors or a sharp knife
Tape
Possibly Glue
I suggest practicing on an older keyboard you're no longer using, just in case. Use these steps to remove the number pad from the membrane-type board.
Turn the board over and remove the bottom by removing all of the screws securing it.
Depending on your keyboard, you may find a rubber sheet after you have removed the bottom. Cut off the part covering where the numbpad is located.
For this next part, you are going to be using a saw. Secure the keyboard, possibly with a vice, and carefully saw off the number pad section. Only the top part, leave the bottom for the next step.
Remove your printed circuit board (PCB) before moving on to the next step.
Next, you are going to remove the bottom. Move anything out of the way, plastic sheets or other cords, so they are not damaged.
Using the same saw, and vice, remove the remaining bottom part of the keyboard where the number pad was.
Screw the PCB back in place.
The plastic sheet will need to be taped back behind the keyboard. The keyboard will still need this for full functions.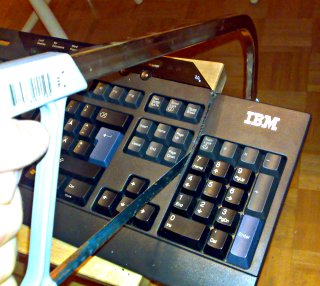 The look of the keyboard might be dramatic, but it should still work the way you need it. By removing the number pad, you have now created a board that won't take up as much space and is a little more compact for your use. 
Research shows you might be better off looking for a newer keyboard rather than trying to manually remove a number pad from a mechanical board. There are lots of options on the market that range in cost depending on your needs and budget.
Different Styles of Keyboards
When researching a good keyboard, go a step further in what type of keyboards are out there. Besides the layout of keys and functions, there are different shapes, connections, and materials to investigate:
Ergonomic Keyboards– These are keyboards that are aimed at helping with your posture. They come in different shapes designed to angle your hands, wrists, and body in a more natural way. You will find these boards in a couple of forms.
Contoured– This means the keyboard is shaped so you naturally lay your hands on the keyboard. It is supposed to lessen strain when you type. This would be good for someone who types for long periods of the day.
Split keyboard– This type is generally split up two or three ways. This gives the user flexibility in how they set their hands to typing. You would be able to try different versions until it felt right to you.
Conclusion
You are going to want something that will last you a while and taking your comfort level into account is important. If you are someone who is at their computer for long periods of time, then you're going to need equipment that doesn't give you pain.