Imagine going to the office you've been recently employed to, and finding out that your office chair is just plain bad. There are no ergonomics, it creates noise, looks very unappealing to the eye, is not durable at all, and worst of all, you might start having health issues if you use it. 
Such bad chairs can actually make your office experience pretty unimpressive. But how would you know which chairs to avoid especially if you have no prior experience with buying office chairs? 
That's what we're here for today. In this article, we will look at 5 of the worst office chairs that you absolutely need to avoid if you want to have a better sitting experience in the office or your personal office space. 
So, let's get started.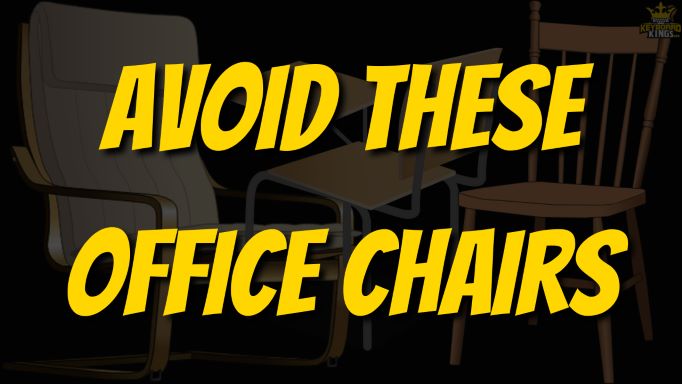 How Do You Know an Office Chair is Bad?
What makes an office chair bad per se? This is quite an important understanding that you need to have if you want to get a better chair. Well, lucky for you, I've made a list of factors and considerations you need to take to see if your office chair is bad.
No Ergonomic Support – A huge sign of an office chair not being great or being sub-par is the backrest of the chair not being ergonomic. If there's no ergonomic support on a chair and it doesn't feel comfortable that way, then it simply isn't a good chair.
Rough texture – The fabric of an office chair also matters quite a lot. If the fabric is smooth and soft, you're going to feel comfortable in it but if the texture of the fabric is rough, then you're going to feel bad and the chair experience won't be as good as you'd want.
Bad padding – If we talk about the padding of the chair or the foam inside the chair, it also has a lot of importance. If there is enough padding, a chair would be decent enough to sit on, however, if the padding is less or too excessive, then the chair wouldn't be that good.
Janky and Creaking – Your chair needs to be sturdy. If it is janky and isn't stable, then it won't be good. Make sure you sit on the chair to see if it is creaking at any point. If it does, it means that the chair just isn't very high quality.
Not very durable – Durability is a factor you often need to look upon if you want to find a good product. The case is quite similar when we're talking about office chairs. You need to make sure your chair is quite durable and if it isn't, it won't be able to support a lot of weight which is bad.
Bad visual aesthetics – Office chairs need to have a certain stylish professional look to them. If you believe that your office chair isn't as good-looking as it should be to tie in the whole vibe of the environment, then it isn't good for your office.
Disadvantages of Sitting in a Bad Office Chair
Well, if you've got a bad office chair in your office space, you need to immediately change it with a better one, simply because there are a lot of disadvantages of sitting in a bad office chair. Let's take a look at some of them.
Discomfort
If your office chair isn't up to par, it can cause a lot of problems for you. The biggest problem it can cause is discomfort to the entire body. From your muscles to your joints, and bones, your whole body would feel tired and uncomfortable.
Imagine sitting in a chair that doesn't have a decent backrest, you won't be able to sit straight and in turn, your back would be uncomfortable which will end up causing stress and anxiety, ultimately creating further discomfort. That's why bad chairs need to be avoided.
Poor Blood Circulation
The trueness of this problem is often debated but if you ask any medical practitioner, they'll tell you that it is very true. As long as your chair isn't designed the right way, your blood circulation will be constricted.
If your chair isn't comfortable, your legs, shoulders, and body will be in a weird position and sometimes these positions can lead to the blood circulation throughout the body being affected in a negative way. This needs to be stopped.
Bad Posture
Posture has a lot to do with how you're sitting and what chair you're sitting on at the time. Let's take the example of a sub-par office chair. If a chair has less sitting space and causes your back to be too arched or shoulders to be too constricted, then your posture will be affected.
You'll be constantly sitting in that same position for long periods of time and ultimately you won't be able to make your posture better and would have to seek medical assistance to solve your problems.
Inability to Focus
It is true that when you aren't feeling comfortable or calm, you won't be able to focus on the task at hand. This applies to sitting on a bad office chair as well.
If your office chair isn't designed well or supports your back well, or doesn't make you feel comfortable, then you're not going to be able to focus on your work and be productive.
5 Worst Office Chairs to Avoid
Thinking of changing your office chair? Well, to make things easier for you, I've made a list of the top 5 worst chairs you should definitely avoid placing in your office space. Let's take a look at them.
1. Flat Seat Chairs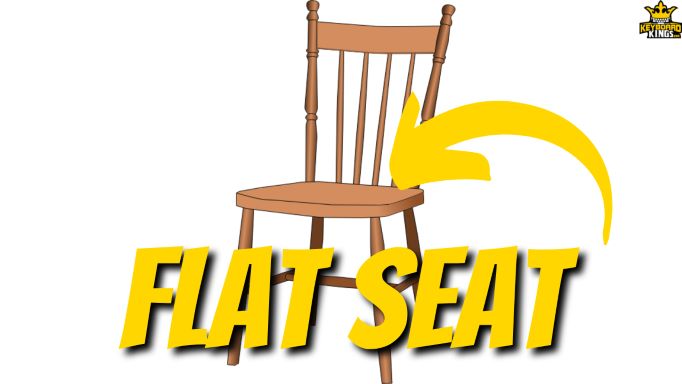 First off, let's talk about flat seat chairs. These chairs are often made of either wood or plastic. However, there are metal chairs as well which just simply lack enough seat padding to make them feel like anything other than a flat seat chair.
Make sure you avoid flat seat chairs simply because one, you won't be able to sit on them comfortably, two, you won't be able to sit on them long enough, and three, you're going to end up feeling pain at the end of your workday. So, flat seat chairs are only good for temporary usage and not office usage.
2. No Back Support Chairs
Some office chairs come with lumbar support along with lumbar cushions, adjustable backrest, and rocking ability as well. And then there are chairs that just have a back for display on which you can't even rest well.
Such chairs offer no back support whatsoever. Imagine trying to sit comfortably in your chair with your back against the backrest and it keeps swinging like a rocking chair even though you don't want that. This kind of chair is not suitable for any use let alone office usage so stay clear of it.
3. Chairs Without Armrest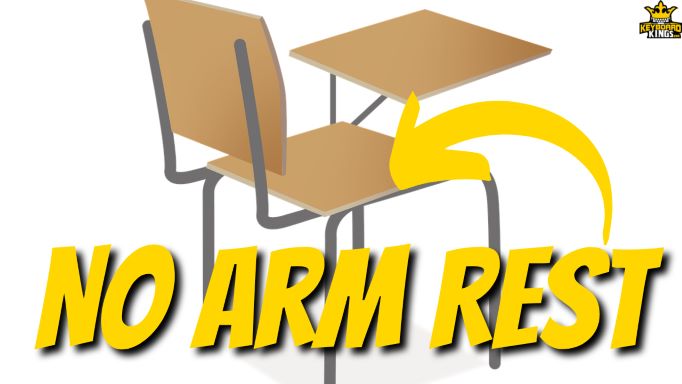 A lot of new chairs that are coming out are simply without armrests. In my opinion, and in terms of ergonomics, they're not very good. They might take up less space but they're not serving the purpose of an office chair.
An office chair needs to have armrests because you're going to place your arms on them after every variable period of time to take a breather. If there are no armrests, then you'll be left with no other option than to swing your arms or cross them which seems unnecessary in an office environment.
4. Heavy Duty Chairs
Very large-sized chairs that are meant for heavy people and offer no mobility or portability can be quite a problem to move around if you have to take them from one place to another.
That's why you need to make sure that you don't get an office chair that is too heavy. The heaviness will make the chair immovable and that can be a problem at times. Make sure you stay clear of such chairs and that you follow the proper guidelines when you're thinking of buying one.
5. Chairs Without Movement Capability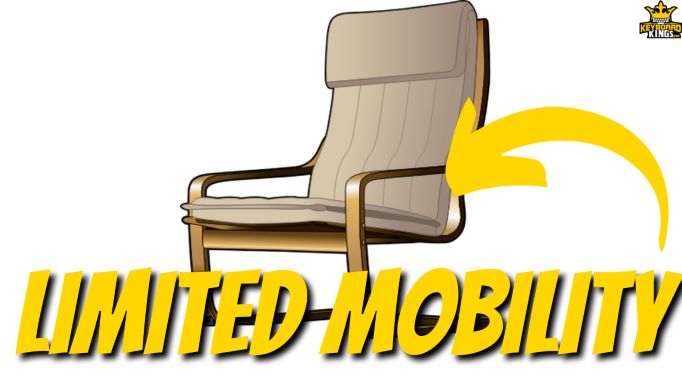 These kinds of chairs don't have any moving wheels. They're motionless and stay in a single place. This is another red flag because chairs without movement capability hinder your ability to work well.
When you're working hard, you need to constantly be moving around to feel comfortable and free. But if you're sitting in the same space without any kind of chair movement, you will feel restricted, and ultimately, you're going to want to get up. That's why these chairs need to be avoided in office or personal environments if you're on a computer.
Conclusion
Before you get rid of your old chair and find a new one that is both comfortable and decent in terms of value, you need to make sure you know which office chairs to avoid. With the aforementioned information, you'd be able to find the perfect chair for your professional requirements. I hope you learned a lot from this guide and that you're going to get the right chair for yourself. Have a great day ahead of you!