If you love keyboards as much as I do, you probably have a lot of them stacked in your cupboard, along with many custom keycaps and amazing mechanical switches too. But the problem arises when you want to organize and keep your beautiful keycaps. Here's where keycap containers come into play.
You might be wondering how do keycap containers work and which one is the best? Well, that's precisely what I'm here to tell you.
The 3 best containers for keyboard keycaps are:
Kinetic Labs Keycap Container
Keypop Plexiglass Keycap Display Box
Originative Keycap Tray
In this article, I will talk about keycap containers, how they work, what you need to know before you buy them, and the top 3 best containers for keycaps that you can find in the market. So, make sure you read this article till the end before you make a buying decision.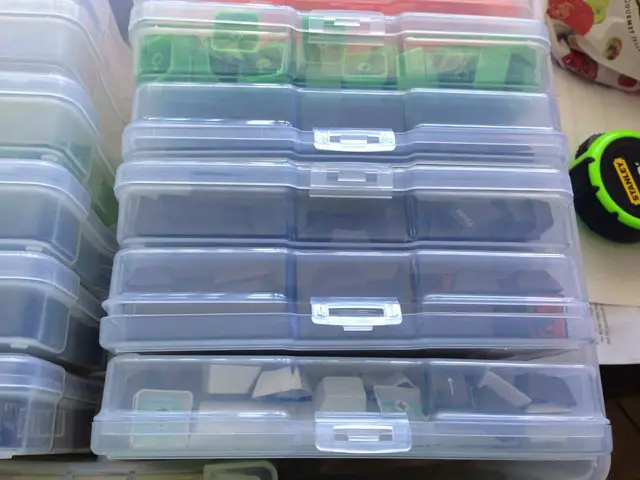 What are Keycap Containers?
Keycap containers are plastic or plexiglass material containers used to store and organize keycaps that you want to secure and protect from outer pollutants.
They're also accommodating if you want to create a clear display case for your custom keycaps on your computer desk for aesthetic purposes, and that's a prevalent reason keycap containers are used.
Whether it's dirt or debris, moisture, spillage, food, or anything else you want to keep your spare keycaps away from, a thick, high-quality air-tight keycap container will be able to provide the necessary protection you need.
Instead of keeping your keycaps unorganized, stacked in a basic jar like they're some pickles, make sure you find the perfect keycap container that is truly meant for your keycap's safety and organization.
Buying Guide for Keycap Containers
To keep your custom keycaps that aren't plugged on your primary keyboards safe, you're going to need to buy a keycap container, and for that, you're going to have to know all about keycap containers.
Well, lucky for you, here's a list of all the important elements and factors that you need to consider before you buy a keycap container if you want to buy the perfect container for your keycaps:
Type of Keycap Container – There are a few different types of keycap containers. There are simple storage boxes, different material boxes, keycap trays, etc., so make sure you know which type you want for your keycaps.
Price – Keycap containers aren't usually costly. You can find the perfect storage box for your keycaps between 10 to 20 dollars depending upon what material you choose and which company you want to buy the containers from.
Air-tight – You might not be able to see dust particles in the air, but if you keep your keycaps out in the open, they're going to get dusty. So, make sure you get an air-tight container that can keep your keycaps away from all the air pollutants and debris around your room.
Dustproof – The material of the container matters a lot. Especially if you want to display your keycaps, you'd want incredible clarity, which means that your container must be dustproof.
Compact in Size – You don't want an incredibly huge container. Keycap containers need to be small and compact in size to be managed and organized neatly without a problem.
Large Room Inside – Compact form-factor doesn't mean that the internal space of the containers must be very slim. It would help if you made sure that there is a lot of room and space for many keycaps within the container.
Top 3 Best Containers for Keycaps
Thinking of getting a keycap container for yourself? Finding the perfect keycap container can be quite difficult since there aren't many great options available in the market. Lucky for you, here are 3 of the best keycap containers and storage boxes you can find in the market when it comes to quality and features.
1. Kinetic Labs Keycap Container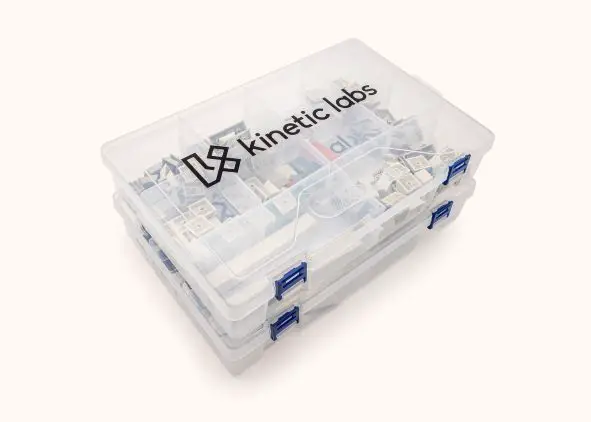 Kinetic Labs Keycap Containers are among some of the best in the market. They're made of high-quality plastic material and are completely modular and compact in size. Simultaneously, they can fit over 300 keycaps without a problem and feature 12 sticker labels. All of these incredible features make the Kinetic Labs Containers probably the best on this list.
| Pros | Cons |
| --- | --- |
| The plastic material is very high-quality. | They're not the best when it comes to streamlining display. |
| They're modular in shape and stackable. | |
| Store more than 2 full sets of keyboard keycaps in these storage boxes. | |
2. Keypop Plexiglass Keycap Display Box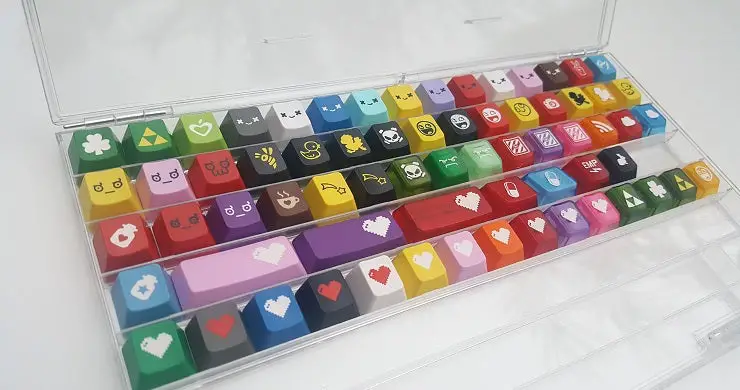 If you're looking for a high-quality keycap display case, then the Keypop Plexiglass Keycap Display tray is one of the best you're going to find. They're made of high-quality plexiglass material that is clear and apt for displaying keycaps and can fit over 75 singular unit keycaps. It is decent in size and allows you to keep your keycaps safe and sound.
| Pros | Cons |
| --- | --- |
| The plexiglass material is excellent, and there's a lot of clarity. | In terms of price to value, this tray isn't the best choice. |
| There's a lot of individual key room in the tray. | |
3. Originative Keycap Tray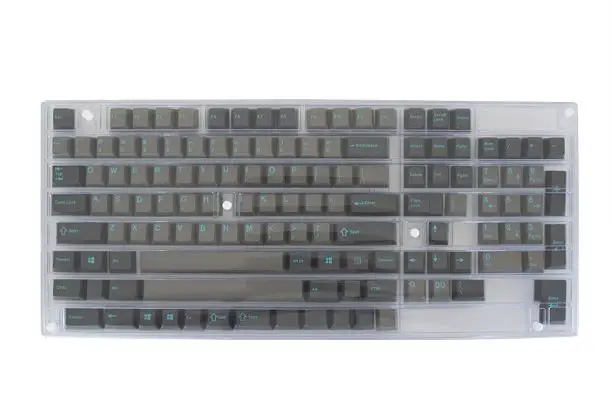 With stackability, extra-keycap room, and great durability, the Originative Keycap tray is a great option if you're looking to display your keycaps on your computer desk. The tray comes with knobs that fix the keycaps in place so they don't jiggle around in the case and keep the keycaps completely clean and safe from external pollutants.
| Pros | Cons |
| --- | --- |
| The keycap tray is pretty durable and high-quality. | The only problem is that the clarity of this case isn't as great as the other ones. |
| The price of the keycap tray is excellent and affordable. | |
Conclusion
Keycap containers are just as important, if not more important than keyboard switch containers. In fact, some companies make containers for both elements. I personally prefer the Kinetic Labs Keycap Container myself, but I'm sure you're going to have an incredible experience no matter which keycap container you might choose. I hope you are having a great time organizing and displaying your beautiful custom keycaps.
---
Check out! Best Container for Keyboard Switches