In all of my keyboard reviewing career, I've always tried to review the best of the best keyboards so you can find the perfect fit for your keyboarding needs. But this is something completely different. So today, we'll be talking about some of the worst computer keyboards in the market right now.
You might be wondering what classifies as a bad keyboard and which keyboards are so bad; Well, that's precisely what I'm here to tell you.
The 13 WORST computer keyboards are:
Celluon Epic Projection Keyboard
Apple Butterfly Keyboard
Rubber Roll-Pad Keyboards
Razer Deathstalker
Lenovo Ultraslim
Logitech G710+
BigKeys LX
Commodore PET 2001-32-N
Logitech K320
Mattel Aquarius
Sinclair ZX81
AULA Mechanical Demon King
SteelSeries 6Gv2
In this article, I'm going to talk to you about bad keyboards, what makes a keyboard bad, qualities in a good keyboard, and finally give you a list of the 13 worst computer keyboards that you should stay as far away from as possible. So, make sure you read this article till the end because you don't want to spend your time and money on these devices for sure.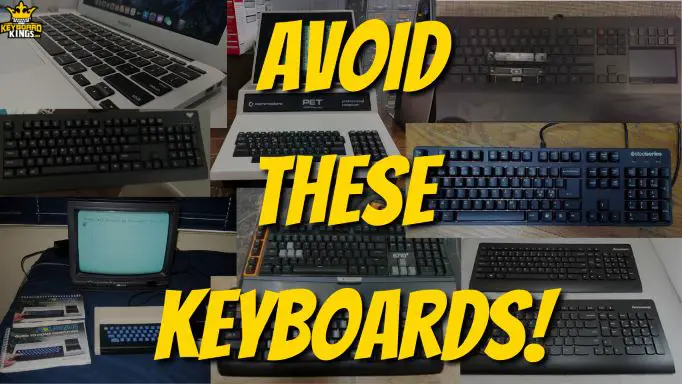 What are Bad Keyboards?
Basically, like any other product or device, a bad keyboard refers to a keyboard that doesn't perform the functions that it advertises. Another definition is a keyboard that offers bad value in terms of money and doesn't use the best components available in the market.
Over the past few decades, a series of terrible keyboards have come out, along with some great ones. But most people ended up getting those keyboards and then regretting them. That's what I want to save you all from so that you don't learn from experience. 
Nowadays, most keyboards are either par or better to be more competitive with other brands in the market, but some shockingly bad keyboards are out there. So we're surely going to take a look at these keyboards and what they have to offer.
How to Tell if a Keyboard is Bad?
Well, one thing you can identify a bad keyboard from is by buying it and using it yourself. But we don't want to go that route. That's why I've made a list of the things you might find in some of the worst keyboards in the market right now. Let's take a brief look.
Bad Price to Value – When it comes to the overall price to feature ratio and value of the keyboard, it falls incredibly short of expectations and ends up being a bad investment. Such keyboards come with much less than you hoped for and was advertised.
Strange Design Choices – Over the years, several companies have tried to go out of the box and create a keyboard design that is both unique and true to them, but most of these ideas instead of working end up being the downfall of the keyboards, which is why good designs are essential.
Ergonomically Incorrect – Comfort is a huge factor when it comes to the success of a keyboard. Bad keyboards don't have this factor pinned down. They're ergonomically incorrect, which is why they end up being bad for usage.
Bad Keyboard Switches – Keyboard switches are the lifeblood of keyboards. Some don't use mechanical switches at all, and others end up using the worst quality ones that are either hard to press or have an evil feel to them.
Qualities of a Good Keyboard
While we're talking about bad keyboards, how about we switch it up for a second and take a look at some qualities that you're going to find in better keyboards; Well, here are a few of the good qualities you'll be able to find in a good computer keyboard.
Multiple Features – Good computer keyboards tend to usually have a lot of features, customization options, and even hidden elements that you're surprised on finding out about. These features are what make these keyboards so impressive.
High-quality Design – From the overall look of the keyboard to the design choices, the frame, build, ergonomics and everything in between is incredibly high-quality and premium in good keyboards and very necessary for the keyboard's success in the market.
Great switches – Mechanical switches matter a lot in a keyboard. If a keyboard uses high-quality mechanical switches that come with good actuation, decent keypress and feel and overall better durability, then it is certainly going to be one of the better ones.
Versatility – A good keyboard isn't just meant to be one kind of a keyboard. It is a versatile keyboard that is great for all purposes. Whether you're a typist, a programmer, or a gamer, it needs to equally provide great keypress and actuation for all purposes.
13 Worst Computer Keyboards to Avoid
A bad keyboard can cause a lot of problems if you end up buying it. That's why I've made a list to save you from getting your hands on some of the worst keyboards. Here is a list of the 13 worst computer keyboards that you should totally avoid buying:
1. Celluon Epic Projection Keyboard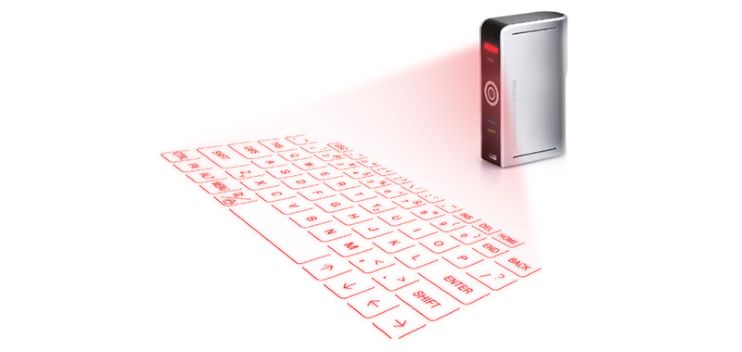 Arguably, one of the most advanced keyboard technologies is projection. But Cellion hasn't got everything right with their Epic Projection Keyboard. The idea is great, execution, pretty flawed.
The holographic keyboard is a pain in the butt because of how inaccurate the clicks are and how frustrating the typing is. Sometimes the clicks don't even work. Ultimately, there's not much going in the right direction with this, and you're going to get over it really fast if you buy it.
2. Apple Butterfly Keyboard
Apple Butterfly Keyboards were featured in the MacBooks for a while. They were popular because of their non-traditional butterfly wing switch design but as good as this switch looked, in terms of performance, it was pretty sub-par.
The problem with these keyboards was that any little amount of dirt or gunk that went into the switch ended up breaking it or making it double-tap. This is why these keyboards could never catch on and were replaced by better switches made by Apple and introduced in their later machines.
3. Rubber Roll-Pad Keyboards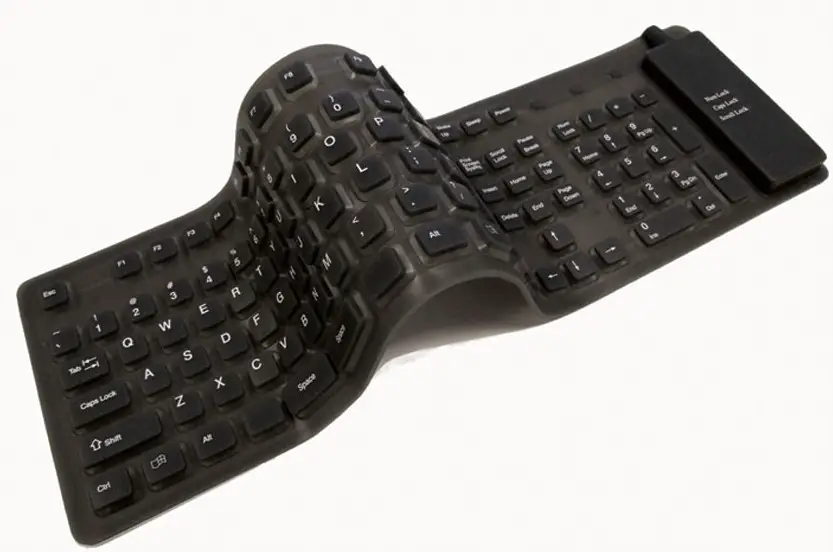 This design in keyboards is as forgettable as any. They're just as they sound. Rubber or silicon pads with buttons on them that can be rolled and were considered super portable.
But when it came to delivering the keyboarding experience, these roll-pad keyboards were terrible. The keypress was bad, the feel was bad, and even the look wasn't anything to be proud of. So, all kinds of rubber roll-pad keyboards could never succeed, which I believe is a good thing.
4. Razer Deathstalker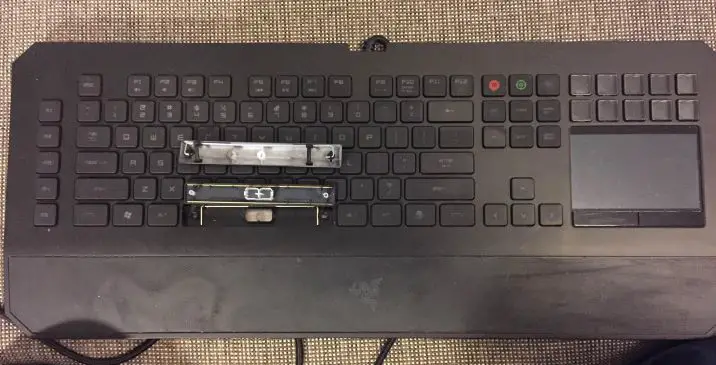 Considered to be one of the better cheaper keyboards by Razer, the Deathstalker isn't all handy dandy in actuality. It is, in fact, on the lower end of the scale when it comes to build quality.
The Deathstalker is no doubt cheap, but that doesn't limit its price. The quality of the components, plastic design, chiclet switches, and non-intuitive macro programming surely didn't do any favors to the Deathstalker, which is why it is on this list of keyboards that won't give you a great return on your investment.
5. Lenovo Ultraslim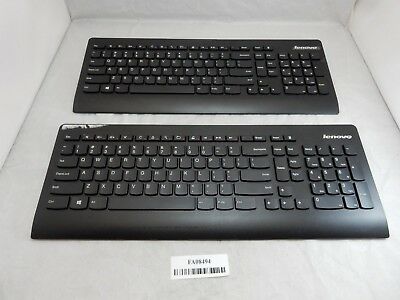 Lenovo is responsible for making some of the best technology, but they're not very popularly known when it comes to keyboards. So it is likely that you might not know about the Ultraslim.
It was a super slim yet full-sized keyboard that came with ergonomic features, but its problem was the switches. And when I say this, remember, no amount of ergonomics can save a keyboard that doesn't come with switches worth remembering, so Lenovo Ultraslim is also not the best keyboard you'd want to buy.
6. Logitech G710+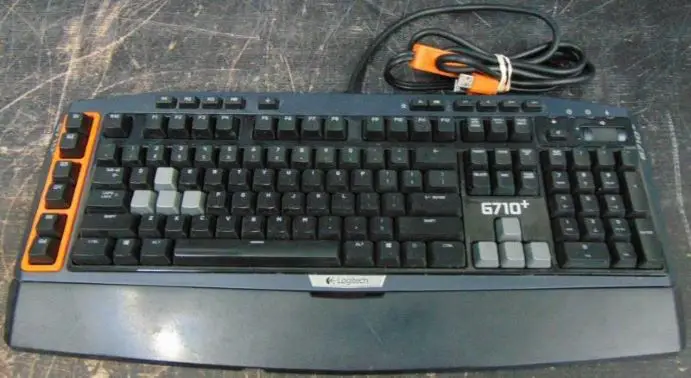 Logitech makes some of the best keyboards and gaming peripherals, but they really missed the mark with the G710+. This keyboard was an overall mess with a super-expensive price tag and a design and quality that didn't match it.
The overall look of the keyboard wasn't that great, and the functionalities weren't superb either. For example, the backlighting was meant to be a high point, but it was too bright and didn't come with a lot of customization options, plus the macro was limited to six keys which were bizarre as well.
7. BigKeys LX 

Although the BigKeys LX keyboard comes with a very valiant and kind effort of helping children with visual disabilities, use keyboards better. Unfortunately, there's one problem that exists with it.
The ergonomics. The big keys on this keyboard are placed at different positions that can cause the normal physical position of a typist's fingers to change and can introduce wrist pain and Carpal Tunnel Syndrome. So, I personally would avoid it until the issue is fixed.
8. Commodore PET 2001-32-N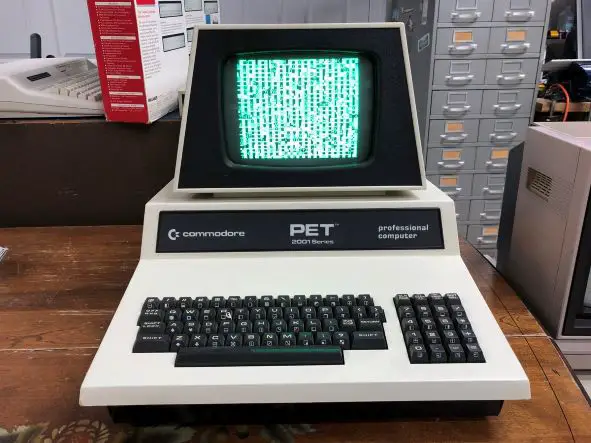 The Commodore PET 2001-32-N was one of the first keyboards attached with a built-in PC that came out in 1977, but for sure, the most forgettable and worst part of this device was the keyboard itself.
The key etchings were tiny, the keypress was very bad, and the overall portability factor was null. Needless to say, it was more about the computer than the keyboard attached.
9. Logitech K320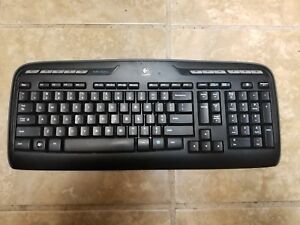 The Logitech K320 was launched with the sole focus on ergonomics, which is pretty great because it was actually very ergonomic; the keys, the design, and everything was above average.
But it had a bunch of problems. It lacked the exciting features needed in a modern computer keyboard, and it didn't have a palm rest. Along with those things, it was a behemoth and difficult to fit on a small desk. Finally, the price wasn't great either. So, there were more cons than pros to this keyboard which led to its downfall.
10. Mattel Aquarius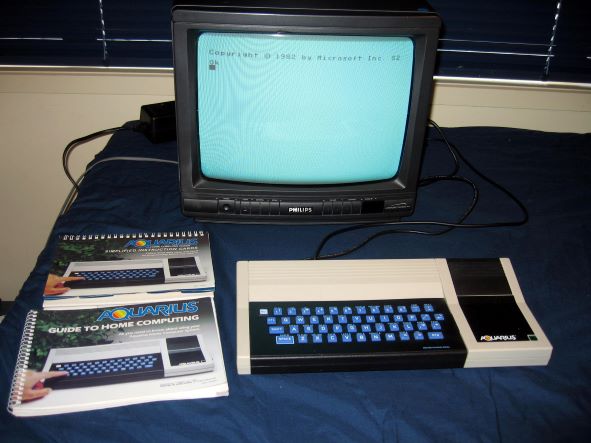 This absolute unit of a device came out around the 1980s. But let me tell you, it was pretty expensive in its time even. It was said to compete with the ZX Spectrum+ but couldn't do so.
It was not portable at all. The keypress was horrible, the design choices were not very great, and it just didn't do the trick. In its time, it may have been average, but in modern times, it is just a piece of old technology that you'd display and tell your kids about, and not in a glorious historical way.
11. Sinclair ZX81
Sinclair is most popular for their revolutionary device in the ZX Spectrum+, but it doesn't mean they didn't make a mistake in the ZX81. If looks could kill, the Sinclair ZX81 would probably leave you healthy and alive.
It wasn't the best in terms of design, and when it came to the keyboard, the placement of the keys, the choice of layout, and the keypress, all were terrible and not ergonomic at all, which is why it wasn't a great keyboard PC device.
12. AULA Mechanical Demon King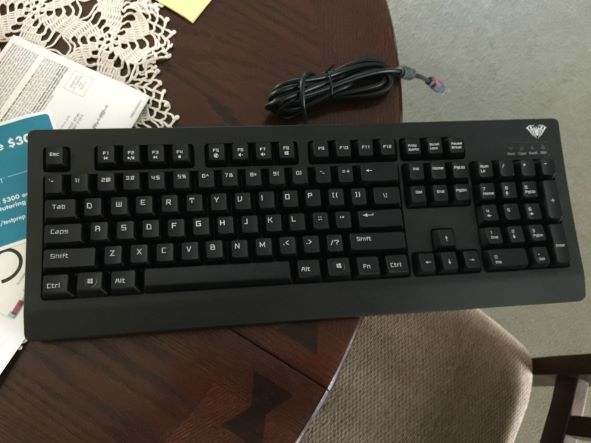 AULA Mechanical Demon King was launched as an entry-level mechanical gaming keyboard, and it was fairly decent until it wasn't. At least that's what happened with my review of it.
The keyboard looks good, but when it comes to a keypress, the mechanical keys almost feel too shaky and unstable, which felt very wrong to me while pressing so, I ended up not using the keyboard at all and felt as if I had wasted my money.
13. SteelSeries 6Gv2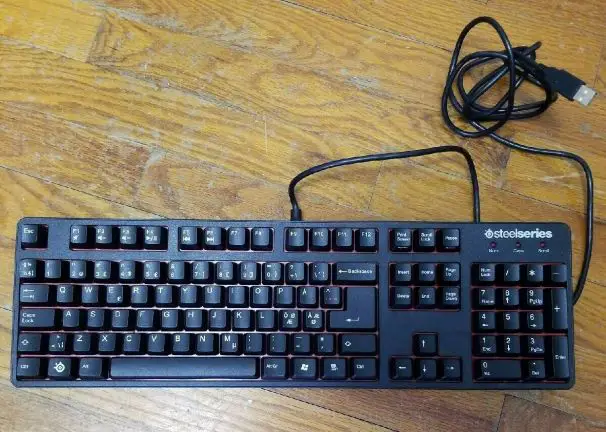 Overall the SteelSeries 6Gv2 looked like a common little keyboard. But it was surely not. It lacked all the good features of a keyboard while charging a pretty hefty price. There were not many ergonomics, macros, or any noticeable LED lighting, so this keyboard by SteelSeries was highly unimpressive even though they usually make great keyboards.
Conclusion
Can keyboards be bad? Certainly. Just like any other product, you may come across many keyboards in your life that are actually pathetic. When it comes to computer keyboards, rarely will you see any keyboard worse than these.
They're going to be a pretty bad investment if you end up buying them, but if you're curious and want to spend some money for experimentation, go ahead.
I hope you learned a lot from this guide and that you're not going to make a bad buying decision. Instead, have a great keyboarding experience with one of the better keyboards I've reviewed!