Are you planning to get a new mechanical keyboard for yourself? You might have seen a good number of recommendations for the Royal Kludge. But before trying out anything new, it's good to do some research so you know what to expect. 
Well, the company offers trendy and functional keyboards and peripherals, so checking it out as a keyboard manufacturer is a good idea.
However, the question remains. Does Royal Kludge make good keyboards? Well, that question and a bunch of others will be answered today in this RK keyboards review.
In this article, I'm going to tell you what exactly Royal Kludge is and look at some of the customer reviews about Royal Kludge keyboards. We will also discuss some pros and cons of RK keyboards as well as the top 3 picks of Royal Kludge keyboards that you should choose from. 
So, without wasting any time, let's get started with this guide.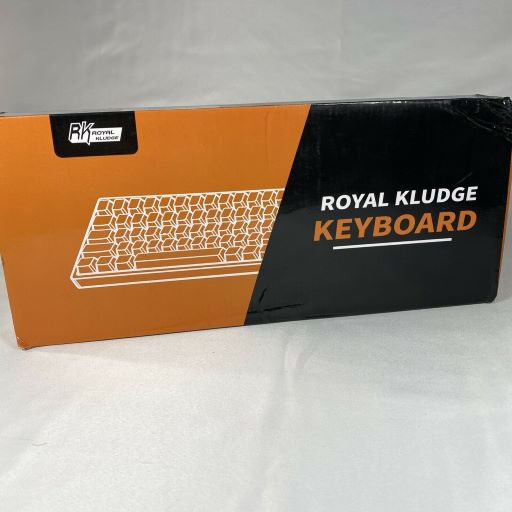 What is Royal Kludge?
Royal Kludge is a high-quality peripheral manufacturer based in China that is known for making excellent mechanical keyboards with Cherry MX clone switches and electrostatic capacitive switches as well.
The company was founded in 2014 and is relatively new in the business, which is why their newer keyboards with a lot of great functionality are giving rise to the general public's question, are Royal Kludge keyboards worth buying?
Well, that depends upon what kind of keyboards you're looking for. It also depends upon your budget and the type of switches you like to use, along with the kind of layout you prefer.
If you're also wondering whether Royal Kludge is as great as people are saying, then I'd say you should take this opportunity and test their keyboards out by yourself as well. It will be a great learning experience.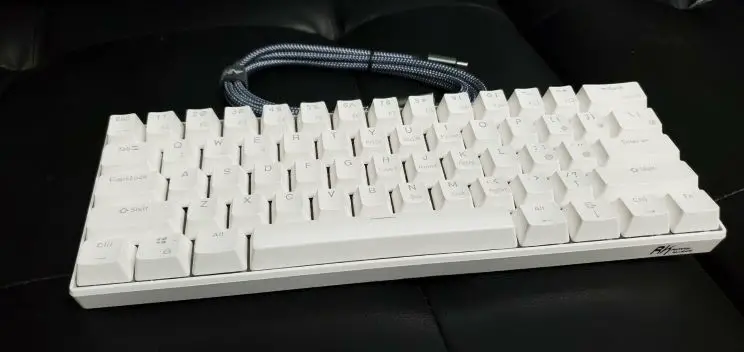 Customer Views of Royal Kludge Keyboards
However, suppose you're not sure about checking RK keyboards out on your own, and you're looking to know from a professional perspective. In that case, I must let you know what the keyboard enthusiasts in the tech community online think about these keyboards.
The general average of the public on forums and blogs reviewing their experience of Royal Kludge keyboards is surprisingly good. Remarks about their keyboards having great response times and better features than advertised are really good to hear.
However, if we talk about some of the demerits that people tend to link with Royal Kludge keyboards, customers claim that the keyboards would be much better if the switches were original Cherry MXs. But you can't always have everything you want.
Over the last few years, customer reviews have been great for Royal Kludge, and customers sharing their experiences has been one of the main reasons for their rise and success in the industry. 
Overall, suppose you're thinking of buying a Royal Kludge keyboard, and you want the customers and community's experience as a reference. In that case, you should get your hands on their keyboards because customers seem to love them. That's the whole truth.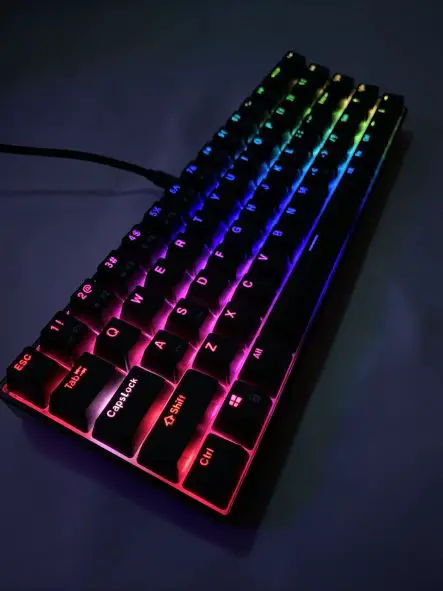 Things I Like About Royal Kludge Keyboards
Here is a list of a few of my favorite things about Royal Kludge keyboards:
Prices are Very Affordable – One of the best things about Royal Kludge is how their prices seem to stay just the right amount for all computer users and gamers. No matter how good the keyboards might be, they're always going to be within your range, which is just simply a fantastic thing.
Tons of Features – Royal Kludge has a lot to offer if we talk about features and specs. Ranging from Bluetooth capability, USB connectivity to RGB, ergonomic layouts, multimedia buttons, and many other elements, you're going to find genuinely all you need in a keyboard depending upon your usage in the Royal Kludge keyboards which is excellent.
Great Keycaps – Typically, what you expect from low-priced keyboards are ABS keycaps. But Royal Kludge goes the extra mile and brings high-quality Doubleshot Backlit keycaps that are shiny, sleek, textured, and fantastic to press. You're going to have a great time playing around with them while using the keyboard.
Backlighting – One of the main features that make gaming keyboards truly worth gaming on is their backlighting. There are other excellent benefits of having backlit keys as well. Royal Kludge uses high-quality RGB and LED backlighting on their keyboards, making them perfect for gamers and other keyboard enthusiasts.
Durable Build Quality – A big question mark on most affordable keyboards is that their bodies are made of low-quality plastic with a lot of flex. Royal Kludge keyboards are known for their durable builds and robust designs that come without offering any flex. So, they're going to last quite a long time as well.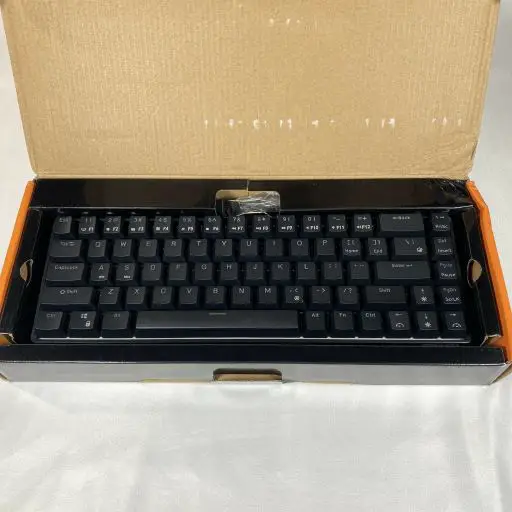 A Few Negatives of Royal Kludge Keyboards
While I do enjoy using my Royal Kludge keyboard and think it is a great company, it's not perfect. Here are a few drawbacks to Royal Kludge keyboards:
Switches could be better – Royal Kludge uses Cherry MX clones in their keyboards. Most of their keyboards have Kailh switches which aren't that bad, but when everything else is so great, people feel the lack of high-quality Cherry MX original switches in them. So, the controls can be better.
Lack of Programmability – One of the main problems with Royal Kludge keyboards is their lack of programmability. There aren't any decent dedicated software programs or features available or planned to be added to the RK keyboards that allow reprogramming in them, which could be a problem if you're a programmer or a specialized project worker.
Top 3 Best Royal Kludge Keyboards
If you were to go for a Royal Kludge keyboard based on all the fantastic benefits and advantages that they come with, three options are simply the best in the game. Let's take a brief look at these options so you can choose whichever seems the best to you.
1. Royal Kludge RK61 Mechanical Gaming Keyboard
One of the best offerings by Royal Kludge is their RK61 60% mechanical gaming keyboard. It comes with a fast USB type-c connectivity which promises swift responsiveness.
The Royal Kludge RK61 comes with 61 keys and blue switches, which are clicky and have a loud irritating sound and a significant tactile bump associated with them.
If we talk about the backlighting, it is RGB, and you can control and change the RGB of the keyboard as you please. This is quite amazing and helps change the keyboard's theme according to the color you prefer.
The overall layout and feel of the keyboard are pretty ergonomic, and it is very affordable in pricing. So, it would help if you kept an eye out for this one.
Interested? Check price here
---
2. Royal Kludge RK87 Mechanical Keyboard
TKL keyboards are the most preferred layout nowadays. The Royal Kludge RK87 takes advantage of the popular TKL layout and comes in a sleek and high-quality design with 87 dedicated functional keys.
The Royal Kludge RK87 is a wireless keyboard capable of being connected using a USB receiver that you can plug into the USB port of your computer. The keyboard also comes with RGB capability and a programming option so you can set the color to your liking.
The standby time for the Royal Kludge RK87 mechanical keyboard is 100 hours, and it can be charged fully within 3-4 hours, which makes this keyboard a huge wireless choice if you want to get it. Moreover, it isn't costly and has terrific value for its price.
Interested? Check price here
---
3. Royal Kludge RK68 Bluetooth Mechanical Keyboard
Another of their best products is the Royal Kludge RK68 Mechanical Keyboard which comes with both wired and wireless connectivity options with Bluetooth capability and a design that looks simply stunning.
With Bluetooth, this keyboard device can connect with up to 5 devices at once, which is fantastic, and the battery timing is quite decent as well, so there's a lot of potential.
The RGB lighting of this keyboard is very bright and high-quality, and you can change it depending upon the colors you like from the spectrum using their software tools.
It comes with 68 keys, a set of unique features, blue clicky switches, compatibility options, and a very competitive price which will attract you towards getting it. So, make sure you keep this keyboard on your bucket list if you're thinking of buying one from Royal Kludge.
Interested? Check price here
---
Conclusion
Royal Kludge is an up-and-coming keyboard manufacturer that will reach the same popularity and success as some industry leaders like Razer, Logitech, Corsair especially if they capitalize on their pros and take care of their cons in the mechanical keyboard department.
If you want to buy one of their keyboards, you should go for them. You're going to have a fantastic experience with their boards. There are some amazing features that you won't be able to find in other types of keyboards and the price is also quite competitive.  
I hope you learned a lot from this article and that you're going to have an amazing time using them. May you have a great day ahead of you!