If you're thinking of buying a computer mouse for your gaming or professional setup, you need to make sure you get the right one so that you get your money's worth and can have a great computer usage experience for many upcoming years. But finding a computer mouse that lasts long enough isn't easy.
Usually, this is a decision that most people overlook because they don't consider it very important. However, when you spend money on something you have to make sure that it would last for a long time and that your money will not go wasted. 
You might be wondering, how long does a computer mouse usually last, and which mouse is the best in terms of durability? Well, that's precisely what I'm here to tell you.
In this article, I'm going to talk about what you need to look for in the ideal mouse, how long the average computer mouse lasts, the ideal longevity of a computer mouse, and the top 3 most durable mice in the market as of now. So, without wasting any further time, let's get started.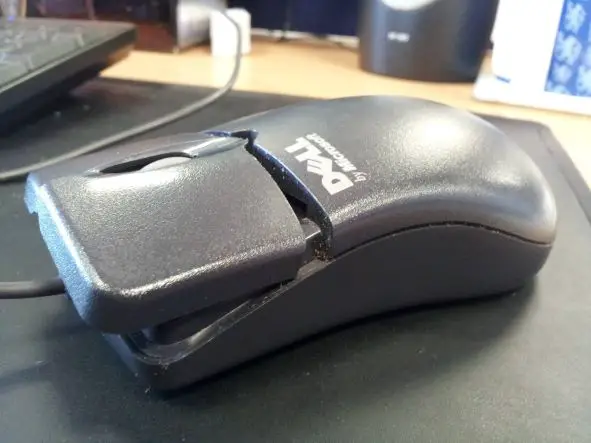 What to Look for in a Good Computer Mouse?
If you're thinking of buying a new mouse, making sure it is durable enough to last you quite a long while is the first thing you need to ensure. Lucky for you, I've made a list of all the factors and considerations you need to take to get the best mouse for your computer usage requirements. So let's take a look at them.
Comfortable Shape – One of the most important considerations is the shape of the mouse. You're going to be holding the computer mouse for a long period of time without taking any breaks. So, it is good if all your fingers are well-rested on the surface of the mouse instead of being uncomfortable and falling on the table.
Weight of the Mouse – The thing about computer mice is that their weight needs to be different for different purposes. For that reason, choosing the right mouse according to your weight requirements, whether you're a gamer, designer, or casual computer user, is important. It needs to be heavier for effective gaming and lighter for casual usage.
Durability and Longevity – The most important factor without a doubt is the durability and longevity factor in a computer mouse. It needs to be fairly durable and long-lasting, and the materials of the mouse need to be high-quality so it doesn't break over time.
Features – Getting a mouse with excessive features is always a plus. If it comes with enhanced responsiveness, RGB, more clicks, extra buttons, and other options, it will surely be a great investment, and you should look for such a mouse.
Design – The design doesn't contribute to the performance of the mouse but the aesthetics. If you're a fan of gaming-forward design, you should get that, but if you want a more professional-looking mouse, there are many decent options available.
How Long Does a Computer Mouse Usually Last?
You may have never actually seen your computer mouse break or stop working before you end up changing your mouse or replacing it with a new one. But it is still important to know how long the average mouse lasts especially if you're about to spend a good amount of money on a high-end multi-functional computer mouse.
Well, the longevity of a computer mouse actually depends upon the quality of the build, material, and even the nature of the connection of the mouse that powers it up actually. On average, wired mice last anywhere from 1.5-2 years if used a lot during this period. But, of course, higher-end standard mice can exceed this timespan and last longer as well.
However, wireless mice tend to have a better lifespan on average. They can last anywhere from 2-3 years because of better build quality and cell batteries within them.
These statistics are for standard computer mice that you can find in the market at cheap rates. But if you're talking about high-end mice, they have different durability levels and tend to last an even longer span of time.
What is the Ideal Lifespan of a Computer Mouse?
Many people have asked me, what is the ideal lifespan of a computer mouse that you should be looking for; Well, the longer the lifespan of a computer mouse, the better.
But durability and high-quality materials can bring the prices of a computer mouse up as well. So, we need to make sure we get a balance between price and quality along with durability.
Modern computer mice and gaming mice are great in terms of longevity have an ideal lifespan of around 5 years. But if you take care of your computer mouse and maintain it well, it might even last longer than that.
Many users have told me stories of how their standard mouse lasted more than 10 years just because they kept them in the right shape, cleaned them, and used them responsibly. So, that says a lot.
Are Gaming Mice more Durable than Other Mice?
They say gaming mice are built for strenuous and competitive gaming, which requires intense usage and longevity. So, are gaming mice more durable than other mice in comparison? 
Well, gaming mice are definitely more durable than standard mice, but not all of them. High-quality gaming mice are made with decent materials and come with 3-5 years of warranty. But some gaming mice are made just for show and don't offer as much durability as you'd want.
Companies like Logitech, Corsair, Razer, and others make sure that they offer the best features and longevity in their gaming mice since they charge a large price for their products.
And since gaming mice tend to be regularly used for longer spans of time than casual work computer mice, they're made from durable and strong materials that offer better longevity in both wired and wireless forms. So, you should definitely get a gaming mouse. 
Top 3 Long Lasting Durable Computer Mice
So, you're thinking of getting a durable and long-lasting computer mouse full of features and specs as well; It can be pretty difficult to find such a mouse with all of these qualities and still comes at a reasonable price. 
But that's no reason to stay dry and mouse-free. Lucky for you, I've made a list of the top 3 best long-lasting, durable computer mice on the market right now. So, let's check them out.
1. Razer Basilisk X Hyperspeed
The Razer Basilisk X Hyperspeed is one of the best mid-range gaming mice in the market right now. It is incredibly durable, sturdy, with an amazingly comfortable design and aesthetic visuals.
The best thing about it is that it comes with a dual connection mode; it can be connected with a USB or Bluetooth. In addition, the battery life is fairly long, with 450 hours on Bluetooth and 285 hours on USB. 
This mouse is a low latency, optical mouse that offers unbelievably fast response times that you'd love to see in-game. In addition, it comes with 16,000 DPI and 6 programmable buttons, so your experience with this mouse is going to be great.
If you'd like to learn more or read more reviews, check it out on Amazon.
---
2. Logitech MX Master 2S
If you're looking for a more professional computer mouse, the Logitech MX Master 2S is a great choice. It comes with 7 programmable buttons, a stunning design, and wireless connectivity.
This mouse also sports dual connectivity with both Bluetooth and Wireless USB receiver technology, 4000 DPI, a comfortable design, and amazing durability.
But the thing that you're going to love the most about it is the rechargeability of this mouse. Of course, it is a bit expensive than you'd expect it to be, but ultimately, it will be an investment you're going to be very proud of surely.
If you'd like to learn more or read more reviews, check it out on Amazon.
---
3. Corsair M65 PRO RGB
However, the best mouse out of these is still the Corsair M65 PRO RGB in terms of durability. It is definitely a great mouse for the price, with an aircraft-grade aluminum design and amazing build quality. In addition, this mouse comes with 12000 DPI with a gaming-grade sensor, 8 programmable buttons, amazing custom RGB lighting that can be adjusted with the Corsair CUE software.
The grip on this mouse is comfortable and amazing. It is not very heavy either and comes with an on-the-fly DPI changing sniper button that can adjust your DPI according to your in-game experience. So, you're surely going to have an amazing time with this mouse.
If you'd like to learn more or read more reviews, check it out on Amazon.
---
Conclusion
Computer mice can last long if you pay attention to them, maintain them, and use them carefully. If you hope to get a computer mouse, make sure you get one known for its durability and has a lot to offer in terms of build quality. With a good quality mouse, you're not going to need another mouse for quite a long time to come.
I hope you learned a lot from this article and that you're going to get the best computer mouse for your setup. May you have a great day ahead of you!