If you're a keyboard enthusiast like me, you must have many old keyboards in your room held somewhere deep in your cupboard. Well, it is time you put those keyboards to use and recycle them in fun and exciting ways!
You might be wondering; what kind of ways can I recycle my old computer keyboards? Well, that's precisely what I'm here to let you know.
The 10 ways to recylce a computer keyboard are:
Making Keycap Rings
Crafting Keycap Jewelry 
Making a Mirror out of your keyboard
Creating a Keyboard Book Cover
Making Cards with Keycaps
Crafting a Keyboard Stationery Holder
Making a Keyboard Handbag
Keyboard Clock
Making Keycap Fridge Magnets
Crafting a Keyboard Lamp
In this article, I will talk about the importance of recycling and how you, as a keyboard enthusiast, make sure that the old keyboard frames and keycaps that aren't in your use anymore get recycled in some fun and cool DIY projects. So, make sure you read this article till the very end.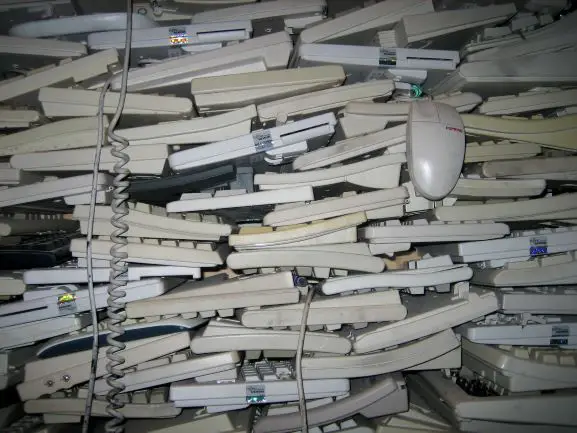 Why is Recycling Keyboards Important?
Recycling is the process of reusing old products and devices to manufacture or create new ones. It allows you to use your older products and elements that you might not use anymore and turn them into something useful without spending a lot of money.
Recycling is critical and the most important material to recycle is plastic since most of it isn't biodegradable. Let's take a few of the many amazing benefits of recycling so you can understand why it is so essential for us to recycle as human beings.
Reduces Landfill – When you throw non-biodegradable materials like plastic and other things in the garbage, it ends up becoming a landfill in some garbage disposal area that keeps getting bigger. With the help of recycling, you can reduce landfills and make sure you play your part.
Protects the environment – If you recycle materials and devices to produce other useful objects, you won't need to get new products that require energy, raw materials, and production equipment to be produced in the first place, which can save the planet from a lot of noise, air, and land pollution.
Reduces Excessive Resource Usage – Thinking about recycling? Well, recycling is great for reducing the usage of non-renewable resources the Earth has in it because, in production for objects in demand, resources need to be exploited and used in production, which hurts the resource amount.
Conserves Energy – If you use your old devices and materials to recycle into new products or even put them in the recycle bins around where you live, you'll be able to conserve all the energy that might need to be utilized for the production and extraction of materials if you hadn't recycled non-useful products.
Top 10 Most Interesting Ways You can Recycle Old Keyboards.
You might be thinking about all the interesting and fascinating ways you can recycle your old keyboards. Well, look no further, here are the top 10 most interesting ways to recycle a computer keyboard that has gotten old and isn't very useful to you anymore:
1. Making Keycap Rings
This is the first of the many exciting and fun things you can create with your old keyboards. Well, keycap rings are exactly what they sound like. They're trendy, geeky, fun, and hip finger-rings with keyboard keycaps on top of them.
They're super-easy to make even. All you need is a bit of glue and a key-ring. Pair both of these things, and you've got yourself the perfect keycap ring. You can make different ones with a single unit key or even a double unit keycap if you're feeling creative. You can even gift some to your friends for fun.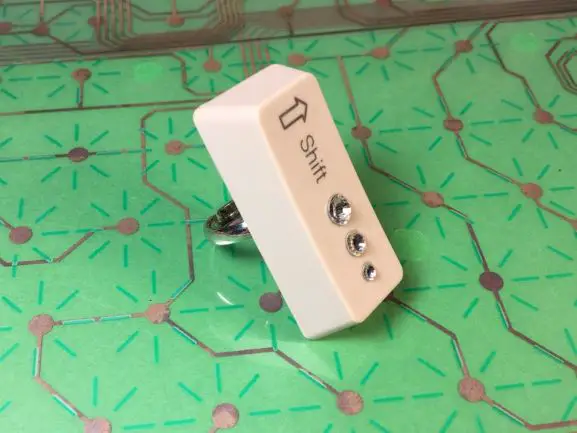 2. Crafting Keycap Jewelry 
Keycaps are literally the best part of a keyboard for finding fun and creative recycling methods. How about making some beautiful Geek Chic Jewelry with them? Sounds super-fun.
Well, there are a few routes you can go with your keycap jewelry. One is making a keycap ear-ring. They'll be great for cosplays and Halloween parties. The second even cooler thing you can do is create a pretty amazing necklace out of the keycaps. You'll need a poker and some string, but you can easily get this thing done.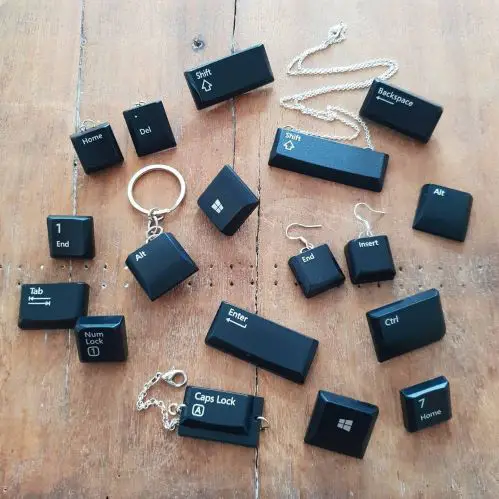 3. Making a Mirror out of your keyboard
Truly one of the classiest DIY projects you can build-out of a whole keyboard is a mirror. This one's going to take some fun, but the result is going to be super-duper cool.
You'll need appropriately cut mirrors, a keycap-free keyboard frame, and lots of glue. Take the mirror pieces, apply glue at the back and the frame of the keyboard and place them according to the size of the spaces. Once done, you're going to have a fully functional mirror that looks funky and incredibly amazing.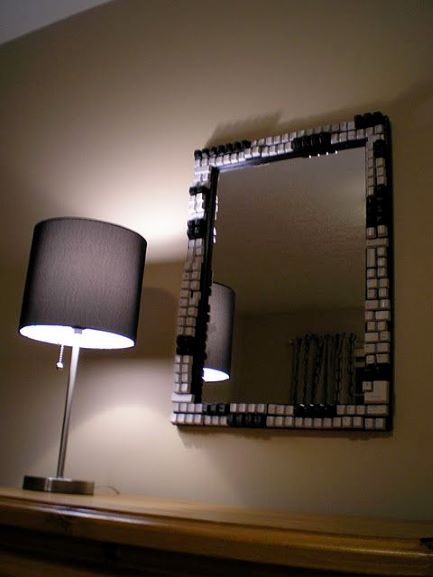 4. Creating a Keyboard Book Cover
If you're a writer and book lover along with being a keyboard enthusiast, then making a keyboard book cover is going to be one of the best ways of recycling your old computer keyboards.
Take your favorite book, pull out some nice keycaps from your previous keyboards, and again, you're going to need super-glue. Put the keycaps onto the pre-applied cover of the book, and finally, you're going to get an aesthetic keyboard book cover effect that will surely impress all your friends, so do make sure you try it.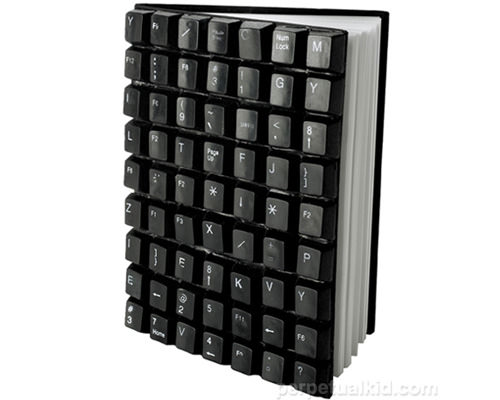 5. Making Cards with Keycaps
Keyboards are great devices when you use them and when you don't want to use them anymore. The perfect example of this statement is that you can make gift cards and pictures from keyboards you can frame and give to your loved ones.
You can use the keycaps of the keyboard to write a cool line or a GTS message or a romantic letter to your loved ones or write a quote and frame it as a fun, precious, and memorable gift. It will always be with your loved ones as a token of your care and love for them.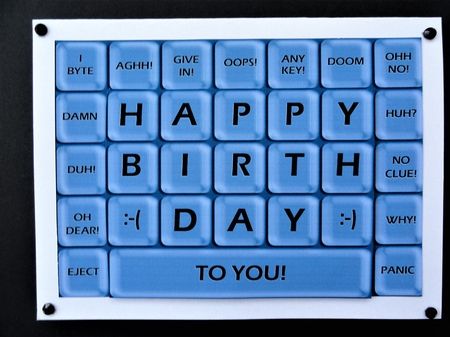 6. Crafting a Keyboard Stationery Holder
If you're looking to make your computer desk or your study table a little more fun and exciting, then you're going to find this way of recycling your computer keyboard really interesting.
Take your boring common stationery holder, apply lots of glue on each side of the holder, take the colorful keycaps from your keyboard and press them against the surface and let the end product dry out for a day. You're going to get a keyboard stationery holder in which you can keep your work tools, brushes, and art things.
7. Making a Keyboard Handbag
If you're looking to make a fashion statement, this DIY project will get your interest the most. It is going to be quite difficult, but the result will be beautiful and trendy.
You can make a usable handbag with keycaps all-around perfect for parties, school, and other places as well. You're going to take your old fabric bag, apply sticky glue on it, take appropriately sized keycaps, press hard against the fabric, and once dried out, they'll get stuck, and you'll end up with a beautiful looking, super-trendy keyboard handbag.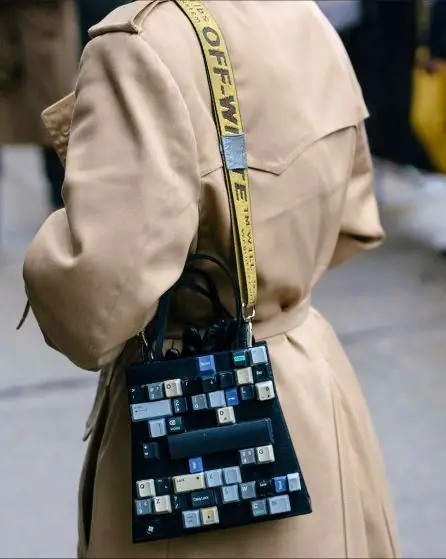 8. Keyboard Clock
This might be the most amazing use of an old keyboard till now. Making a keyboard clock out of your old computer keyboard's keycaps. It will be super-easy, and you'll love it for sure.
You're going to need 12 keys for this. Well, I personally used the F keys from 1 to 12. Start placing each function key according to the number on the clock with a bit of glue, and you'll end up with a perfect-looking wall clock that spells geek and tech all-over.
9. Making Keycap Fridge Magnets
One of the best recycling ideas for old computer keyboards, especially if you're working in an office setting or a creative workspace. Take your keycaps, put magnets under them, and make sure the magnets stay in place, then you can place them onto the fridge, spark some fun conversations, and be a great way of leaving notes on the fridge as well.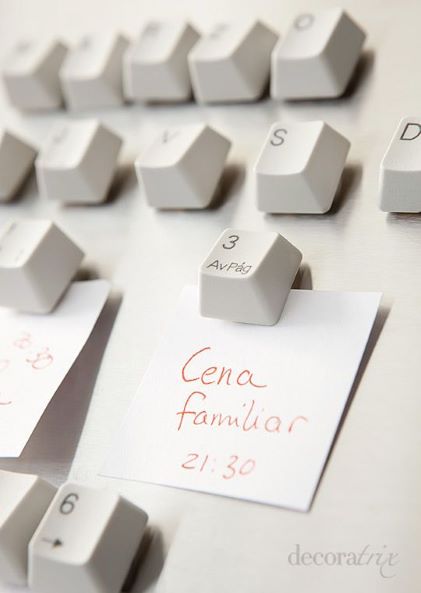 10. Crafting a Keyboard Lamp
For this one, you're going to need a functioning lamp. Take the lamp's shade off. Apply glue everywhere according to the keycaps you're going to place on it. 
One by one, place all the keycaps; you're going to end up with a high-tech-looking, funky, and cool keyboard-themed lamp. This will be perfect for your computer desk. Not only will it look cool, but it'll also be useful as a lamp.
Conclusion
Recycling is vital for the survival of the planet. From everything we use in our daily life, whether it's electronic devices, toys, or anything else, there is a way to recycle all these products. And all you keyboard lovers and computer enthusiasts can play a vital role in doing that if you want to.
We have discussed in this post some of the best ways to recycle your old keyboards and have a sense of gratification and accomplishment. 
Simply make sure you follow the aforementioned ways of recycling old computer keyboards. You'll contribute to a better future for the world and be making some incredibly creative and fun DIY projects with the keyboards to use. I hope you have an amazing time recycling your computer keyboards!